"Gateway Center for Israel"
About
"Gateway Center for Israel"
"Gateway Center for Israel" is an organization seeking to inspire the global church to a sincere love of Israel and the Jewish people.
"Gateway Center for Israel" was formed in 2019 when the "Messianic Jewish Bible Institute" merged with Gateway Church in Southlake, TX. The mission of "Gateway Center for Israel" is to guide church leaders to a Biblical, healthy understanding of Israel, knowing this will impact their personal lives, churches, and communities. Nic Lesmeister currently serves as the Director for "Gateway Center for Israel".
Born out of

over 25 years of

making Israel

a priority

in our church.

"Gateway Center for Israel" provides a dedicated expression of Gateway Church's foundational love for Israel & the Jewish people. Pastor Robert and our key leaders began making Israel a priority in their ministry before Gateway Church was started in 2000. And since then, Gateway has continued to grow, learn and affirm our commitment to the Jewish people in deeper ways.

Through decades of relationship with key Jewish believers and scholars, we steward healthy, balanced teaching and practices on integrating a love for Israel into the culture of churches. We've helped numerous churches all over the world engage with God's heart for Israel & the Jewish people, and we'd love to help you!
A Church that engages with God's heart for Israel will never be the same.
Israel & the Jewish people have an ongoing, central role in God's mission to redeem the world. Yet, most pastors don't understand how they and their church connect to the modern version of this mission.
Gaining a heart-based revelation of God's enduring covenant with Israel sheds light on the faithful character of God. It unlocks a richer understanding of Scripture, a rootedness of the Church's identity, and an unexplainable blessing on the Body of Messiah.
Join with countless pastors and churches around the globe who have engaged with God to love the Jewish people, and have experienced His supernatural enrichment in their congregations.
Read our perspective papers to learn more
---
How does "Gateway Center for Israel" help me and my church?
Israel Experiences
We take pastors and church leaders to the Land of Israel, guide them in the past, present, and future importance of Israel, and introduce them to local believers in Jesus.
Our team can visit your church and provide a virtual reality "tour" of the Land of Israel for your staff. Contact us to set this up!
Through our partnership with The King's University, we offer a certificate in the Land of Israel through an immersive eight-hour online course, shot in Israel at over 30 biblical locations. This course offers 360º videos, exclusive Bible map teachings, and modern theology on Israel.
We can provide your church with a detailed itinerary for a great tour of Israel, which is the same itinerary we use for our Gateway Church pastoral staff tours. This comes with a fully loaded YouVersion tour plan that connects the daily itinerary to Bible site maps, key biblical events, Scriptures, and devotionals for your tour itineraries.
Robust Online Learning
We've built an extensive, trustworthy suite of educational media on a variety of Israel and Jewish topics, hosted in our Resource Library. We have over 100 exclusive videos ranging from collections on unique topics to short and simple videos on complex issues.
You can listen to many of our articles and blogs via audio, and connect with other resources from Pastor Robert, Gateway Church and key leaders in Jewish-related ministry. Read our Israel Prayer Guide, or other resources that can be used by small groups in your church.
Our Perspective Papers go deep on the most complex, divisive issues related to Israel & the Jewish people. But they are written for pastors, not scholars. They will give you a firm grasp on what is healthy, fruitful and biblical in Israel theology and practices.
The King's University
Working closely with TKU and the new Center for Israel and Jewish Studies at TKU, we host online webinars with the foremost scholars related to Israel and Church theology. As a joint "Center for Israel" team, we're collaborating to create new degree programs in antisemitism and Modern Jewish Advocacy, a concentration in the Land of the Bible (study trips in Israel, Jordan, and possibly Saudi Arabia in the future), and Messianic Jewish Studies.
Roundtables & Events
Pastors from around the world connect together at roundtables and events to advance the Church's understanding of Israel & the Jewish people internationally. We host these online and in person each year, connecting pastors who have a heart to love the Jewish people in their communities.
We have plans for scholars conferences, film showings, and other events that help leaders grow in their knowledge of Israel, the Middle East, and the Jewishness of their faith in Jesus.
Connection to Israel Ministries
We're honored to count over 140 different Jewish ministries and organizations as friends. Since Gateway Church began, Pastor Robert has made it a point to generously bless and support these ministries with finances, leadership training, and numerous other resources.
Our favorite thing is introducing our friends to our friends. We'd love to connect you and your church to these wonderful ministries. Few things have impacted and blessed our church as much as our long-running friendship with Jewish leaders. Contact us to help you start a new friendship today!
Friendship and Guidance
We journey with and mentor pastors and leaders who have a burden for Israel & the Jewish people. We help them build custom models for their church to engage with the Jewish people in their communities, and walk alongside them for years to come as they navigate different and unique circumstances in their churches.
Our team is ready to prayerfully consider visiting you to provide teaching for you and your staff, and even your church. Loving Israel & the Jewish people is a lifelong commitment and journey. We'll be here for you along the way to share our learned experience.
Get to know our Leadership.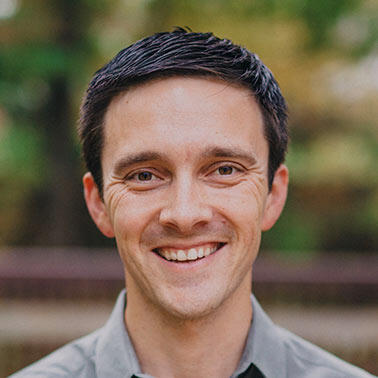 Nic Lesmeister
Director, "Gateway Center for Israel"
Pastor, Church & Jewish Relations, Gateway Church
Nic received a life calling to serve the Jewish people in 2011 while in Addis Ababa, Ethiopia with one of his spiritual fathers, Dr. Wayne Wilks. After a successful business exit as an entrepreneur in the finance sector, Nic moved his family to Israel where in 2015 he earned a Master's Degree in Nonprofit Management and Leadership from The Hebrew University of Jerusalem. In 2019, Nic led the vision to create the new "Gateway Center for Israel" as a part of Gateway Church, and serves as its director. Nic and his wife, Tabatha, have three children and live in Dallas/Fort Worth, Texas.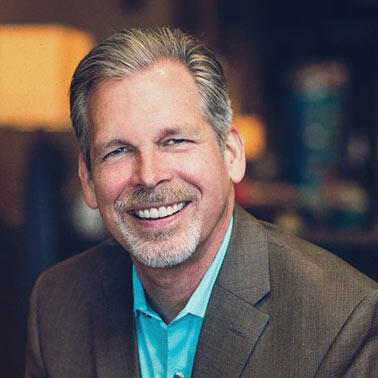 Dr. Wayne Wilks, Jr.
Executive Pastor, Church & Jewish Relations, Gateway Church
Wayne spent his formative years in ministry at Shady Grove Church (now Gateway Church's Grand Prairie campus) with Pastor Robert Morris. In 1996, he was the first elder sent out To the Jew First, to found the Messianic Jewish Bible Institute (MJBI) which started in Odessa, Ukraine. In 2014, Wayne joined the Gateway pastoral team, turning over MJBI to Nic, his "Joshua." Wayne has a PhD in College Teaching from the University of North Texas, and is Special Advisor to the President on Church & Jewish Relations at The King's University. Wayne and his wife, Bonnie, have a married daughter and two grandchildren, and live in Dallas/Fort Worth.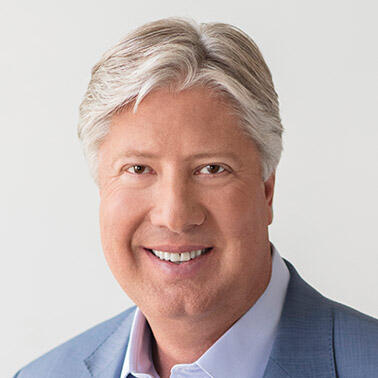 Robert Morris
Senior Pastor, Gateway Church
Pastor Robert founded Gateway Church in 2000. Today it is one church in many locations with more than 100,000 people attending each weekend. Spending sixteen of his earliest years of ministry at Shady Grove, he developed an unwavering love for Israel and the Jewish people, making To the Jew First a foundational priority in Gateway's culture. Pastor Robert firmly believes God has blessed Gateway Church because it has engaged with Israel and the Jewish people. He serves as Chancellor of The King's University and is the bestselling author of numerous books. Robert and his wife, Debbie, have been married over 40 years and are blessed with one married daughter, two married sons, and nine grandchildren.