Hi Friends,
I'm sure you've been glued to the news over the past couple of weeks, watching the horrific events unfolding in Eastern Europe inside the borders of Ukraine. Vladimir Putin's Russian army invasion and subsequent onslaughts have been gut-wrenching for us all to witness.
Today, I wanted to share an update that is a bit of a departure from our usual weekly e-blast. Ukraine is a foundational part of the story of Gateway Center for Israel, and to the body of Jewish followers of Jesus around the world.
I'd like to invite you to learn a little of this history with us today, and pass it along to your friends. I believe this will help you know how you can pray more specifically for this ongoing crisis in Europe.
In the early 1990s, just as the Soviet Union was about to collapse, a young married couple named Valentin and Tatyana Sviontek sought religious asylum from the oppressive Soviet government that was persecuting them in Moldova and Ukraine.
Tatyana was the daughter of a Moldovan, Jewish pastor who used to smuggle and hide Bibles in his back yard to share the Good News. Valentin was a young Jewish believer who also began a life of ministry at a young age.
At first, they both sought to make aliyah (immigrate) to Israel. However, their application was denied once the Israeli government found out Tatyana's father was a pastor and believer in Jesus. Instead, they escaped to Italy, and then to the United States.
Once in the USA, they landed in Dallas-Fort Worth and were invited to Shady Grove Church, where Pastor Olen Griffing, Pastor Robert Morris, and Pastor Wayne Wilks met and welcomed them.
Just after they arrived in DFW, the Soviet Union collapsed. A young Messianic rabbi named Jonathan Bernis was called of God to go to the Soviet regions and begin ministering to Jewish people who had spent decades being persecuted and battered for clinging to a Jewish identity. Eventually, Jonathan began filling massive soccer stadiums, hosting festivals celebrating Jewish life and culture, and sharing the Good News about Yeshua (Jesus) with those attending.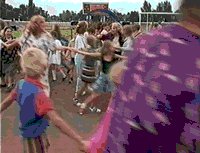 This led to a modern Jewish revival that was likely the largest since the outpouring of Jewish faith in Jesus at Shavuot / Pentecost in Acts 2. Some estimate that over 75,000 people decided to put their faith in Jesus as their Jewish Messiah. As you can imagine, these new believers needed much discipleship and Bible training.
Jonathan made contact with Shady Grove Church and was the keynote speaker for the church's 1995 missions conference: "Israel, A Key to the Nations." It was at this conference that Pastor Wayne and Bonnie Wilks felt the call of God to serve these new Jewish believers in the Former Soviet Union (FSU). At the same time, Valentin and Tatyana felt a resounding call to join the Wilks and go back to Ukraine to found the Messianic Jewish Bible Institute (MJBI).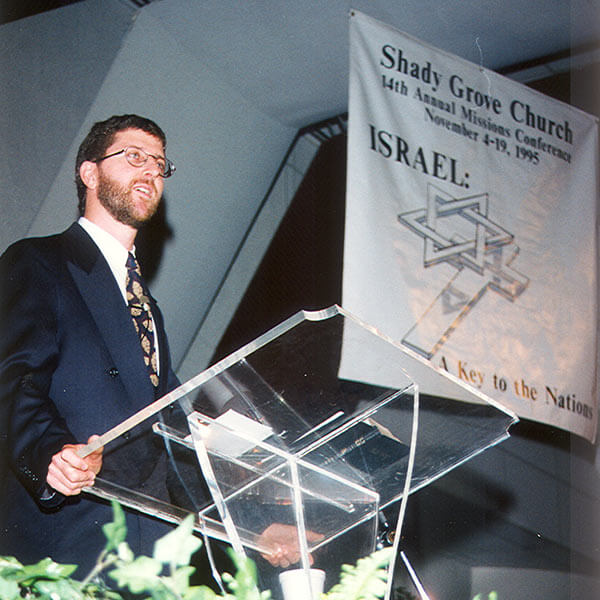 In November of 1996, the couples were sent out under Pastor Olen, Pastor Robert and the other elders. They landed in Odessa, Ukraine to pioneer this new Bible school. Eventually, Valentin and Tatyana started a new Messianic congregation – Or HaMashiach (Light of Messiah) in Odessa as well.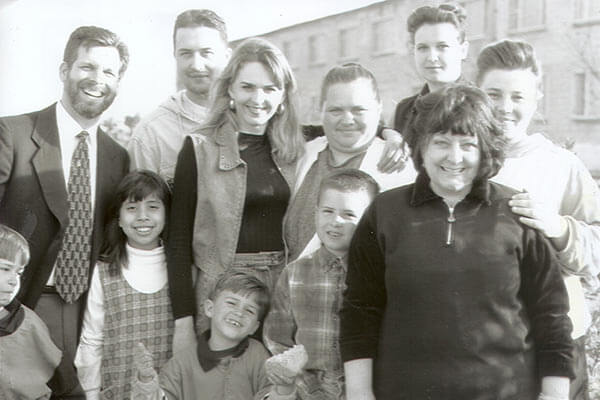 Once in Odessa, the Wilks and Svionteks learned about the faith-history of this special region on the Black Sea. First, Odessa had been a wildly influential Jewish city during the formation of modern Zionism in the late 1800s/early 1900s. Numerous influential Jewish philosophers and thinkers had grown up or lived in Odessa. At its peak, nearly 30% of the city was Jewish in the early 1900s.
Secondly, Odessa was the birthplace of Russian-speaking charismatic renewal in the early 1900s as well. In 1921, a 36-year old Russian named Ivan Voronaev had landed with his family in the port of Odessa. He had been kicked out of Russia in 1911 for his zealous faith in Jesus. He fled to the United States, where his family experienced the ongoing Azusa Street revivals in Los Angeles. Being filled with the power of the Holy Spirit, Voronaev felt called to go back to Russia and plant churches.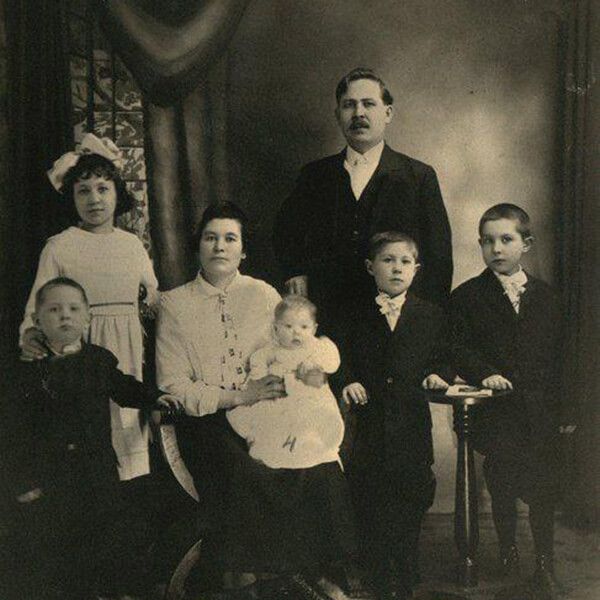 When his family landed in Odessa, they were quickly arrested. After three weeks in jail, they were released and immediately planted their first church in a small fishing village on the outskirts of Odessa called Myaki (you'll want to remember Myaki for later in this fascinating story).
Within eight years, Voronaev planted over 500 churches in what was becoming the Soviet Union. These churches ministered to over 25,000 people during the same period. In 1930, Voronaev was arrested in Odessa due to his zealous commitment to sharing the love of Jesus and the power of the Holy Spirit. He was sent to a Siberian labor camp where he died six years later.
After the Wilks and Svionteks arrived in Odessa in 1996 to start MJBI, they were unable to secure a location in the city. They ended up, of all places, in Myaki at a former Soviet Union youth indoctrination facility – the same place Voronaev's powerful revival ministry began. Pastor Robert traveled here and was the speaker for the first graduating class a couple of years later.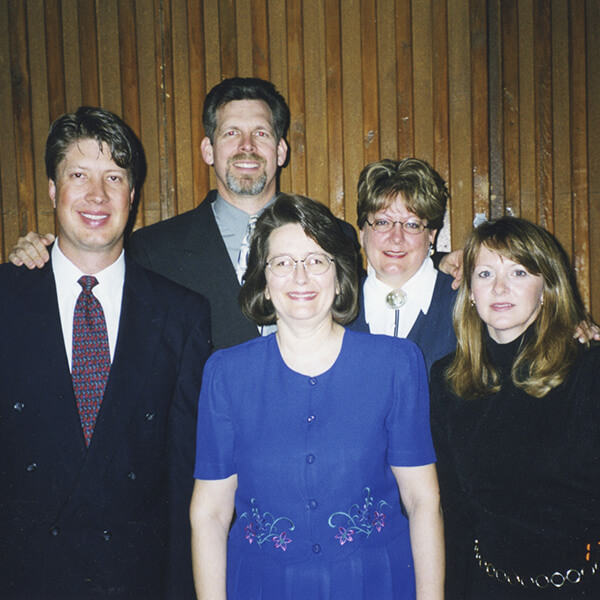 From Myaki, MJBI eventually grew to having over 30 Bible schools in 12 different countries. Carrying the same powerful embrace of the Holy Spirit as Ivan Voronaev, the ministry – stewarded by Wayne and Bonnie, and Valentin and Tatyana – circled the globe before landing for good in late 2019.
Gateway Center for Israel was built from this history and upon this foundation. Today, the DNA of our vision and mission comes from this powerful history. Ukraine is deeply in the heart and soul of our initiative, as well as in the heart of Gateway Church as a whole.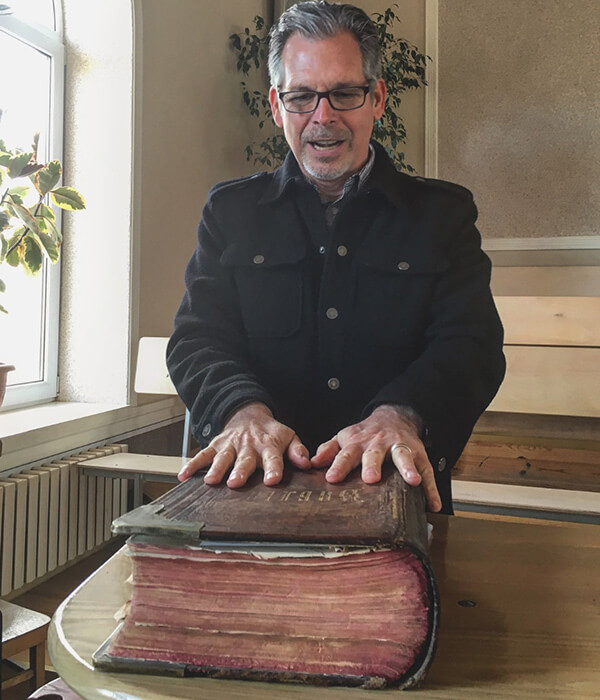 And, eerily, history seems to be repeating itself. On February 24, 2022, Valentin and Tatyana left their home and congregation to evacuate from Odessa, Ukraine once again due to the incoming threat of the Russian regime – just as they did nearly 30 years ago.
Please pray for them. They are helping hundreds of congregation members and others evacuate, some even making aliyah to Israel. Gateway Church is assisting them as much as we can, and connecting them with other partners in Eastern Europe to form a strong team of ministries that are helping refugees get safely away from Putin's terror.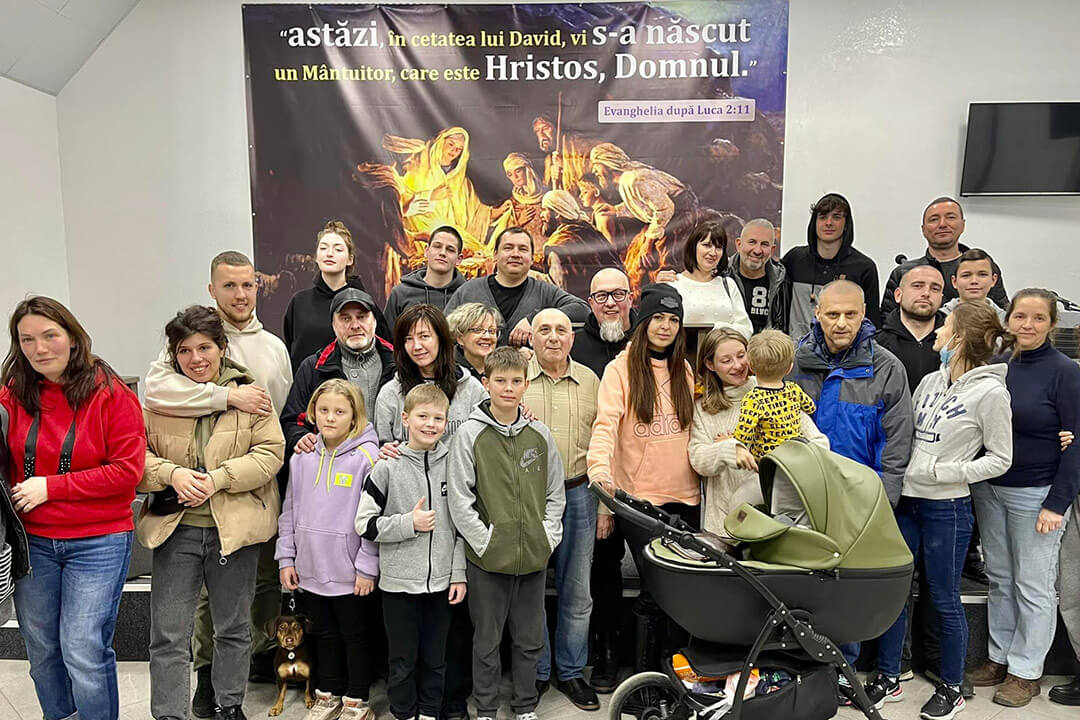 War and violence are always extreme tools of the enemy of God, Satan. Ukraine and the Ukrainian people have suffered countless times throughout history from various evil people – Lenin, Stalin, Hitler, and now Putin. This country has consistently been a place where faith in Jesus has thrived. The largest Messianic Jewish congregation in the world is in Kyiv, and much of the modern Messianic Jewish movement has been influenced by Ukrainian Jewish culture. In fact, 60% of the Jewish followers of Jesus living in Israel today are from a Russian-Ukrainian background.
At the time of writing this, the city of Odessa has not yet fallen to the Russians. Nearly all of the exporting of Ukraine's goods flow through the port of Odessa to the world. Odessa is a vital artery for the life of Ukraine – both physically and spiritually. We believe Ukraine's deep history of Holy Spirit revival and Jewish heritage will continue, be restored, and thrive once again. In the meantime, we must continue to pray, give, and offer ourselves in whatever way God would use us – upholding our Jewish-believing and Christian friends in Ukraine and the Jewish community as a whole.
Слава Україні!
Slava Ukriani!
Long live Ukraine! 
Nic